SEAFLO New 01 series oil change system can effectively perform oil change operations for the engines, inboard motors, outboard motors, crankcases, or places where oil replacement is inconvenient for some marine sports devices such as RVs, yachts, ships, and ships.Self-priming up to 5 feet (1.5m), run dry capable pump,thermal overload protection.Battery clamp leads and on-off switch to make pumping process quick and simple.High-performance, fast and safe replacement of engine waste oil, equipped with 3.7 gallon high temperature resistant oil drum, simple and convenient operation, so that the replaced oil can be centrally recovered or processed.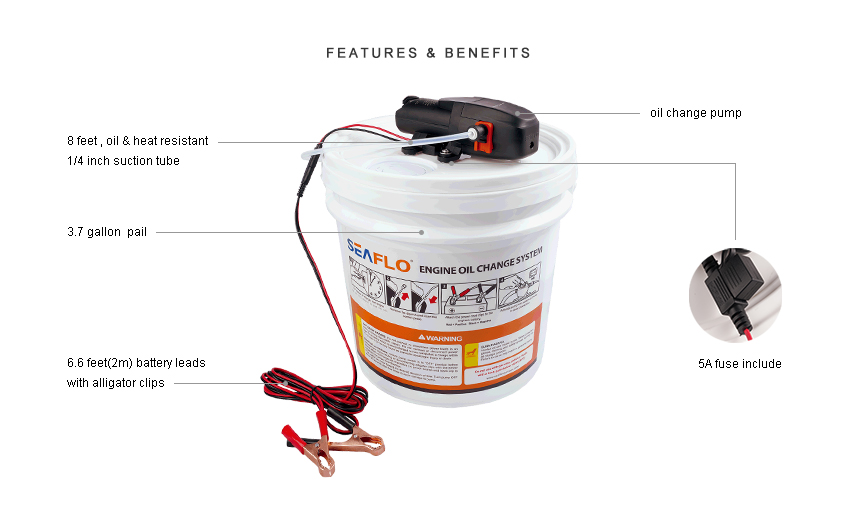 01 series oil change system
Also introduced the 02 series oil change system (without drum).Self-priming 12V oil change pump connects to battery terminals via alligator clips and drains oil via dipsticks on outboards and stern drives. Convenient DIY operation saves expensive oil changes. It can complete the oil extraction work smoothly and efficiently, replace the traditional oil change method and reduce the tedious workload. Its compact size makes it easy to store.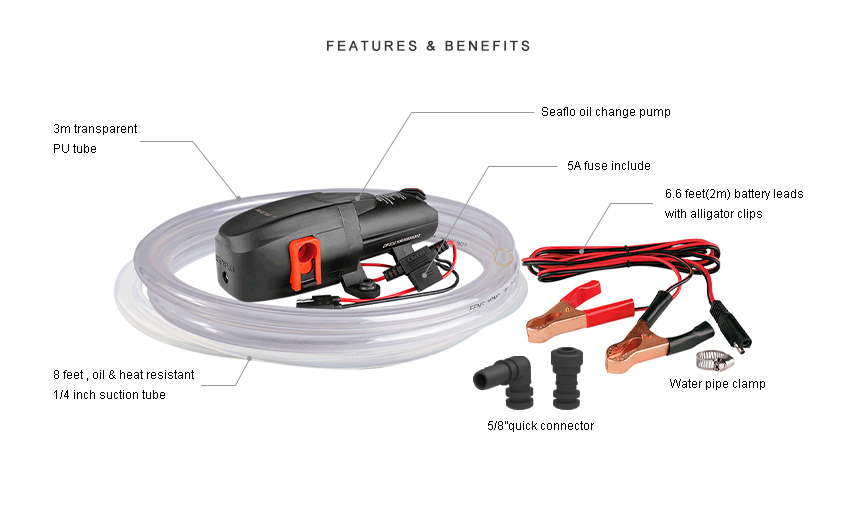 02 series oil change system